Beautiful lying
Do you already know the lying paradox of Pinocchio? It is already difficult with the many storys of lie. Nevertheless, lie stories and fairy tales are still very popular. All the big and the small people are cooking another lie soup everyday. And why, you may ask yourself, must be said again and again that lying is somehow a part of life.
Of course, lies are imaginary. Therefore it is not possible for those lies to acquire a physical form. Nevertheless, there are three lies in the exterior of our ToMA atelier for Figunetik. They stand seamlessly and at least very charming in a series of numerous current lies. Anyone who knows Pinocchio's lying paradox will know how difficult it is with those many lies, half-truths and confusions. Long noses, as the one of Pinocchio, should be the least problem.
Admonishing, these artfigures stand on the lawn and many a visitor will wonder what all this mean? As a inspiration, there is a small sign. Signs are always good. They are important for everyone who does not even, what know that was actually going on here. With the admonition of a lyingfinger, show the figures the way in the wonderland. Now also in meissen!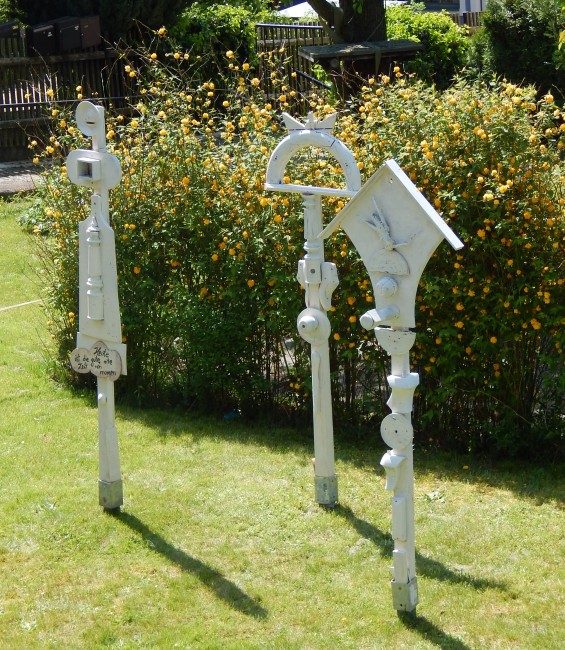 Lies songs, lying barons and the Lies Museum
You just have to be able to lying much better. There is a song by Hans Eckhard Wenzel about it. What, this do not you know yet? It does not matter, we added the video to the song especially for you. But youre know, Münchhausen as a lying baron was also very flexible. Of course, a visit to the Lies Museum in Radebeul is also worthwhile. Take all people you bring along, grandparents, children, grandchildren, great-grandchildren, great-great-grandchildren, nieces, nephews and whatever else is there. Lying are all the Wonder from this world.These accompany us now also in our old city.